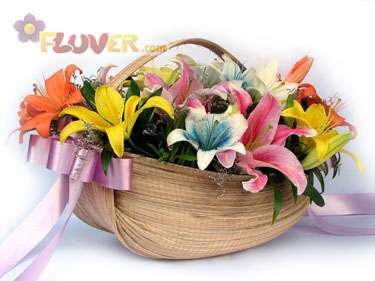 Basket of Assorted Lilies
Item # 10
Rates are inclusive of packaging and delivery within 10 kms from Mapusa, Goa.
All our products are delivered fresh in an air-conditioned vehicle.
The overall look of our flower arrangements are the same as shown in the images. However, there is no particular count of flowers (unless specified above).
Flower colours may vary depending on availability. In most cases, the same colour combinations would be used, as shown in the images.
About Basket of Assorted Lilies
Beautiful lilies in varied hues, each colour to show the many ways that they are special to you.
Customer Reviews
Excellent customer service and a prompt delivery of flowers. Thank you very much.
Best quality, excellence in service and they even provide a far better product than your expectations.
Some other Flowers you may like...