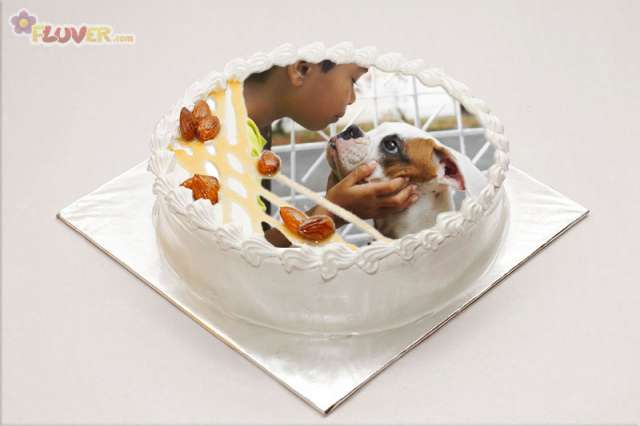 Item # 246
FEATURED
This product needs to be ordered at least 2 days in advance.
Rates are inclusive of packaging and delivery within 10 kms from Mapusa, Goa.
All our products are delivered fresh in an air-conditioned vehicle.
Decor on our cakes/pastries may vary depending on availability of toppings, mood of the pastry chef and because they're individually hand made on order.
About Printed Cake (Chocolate)
1 kg. Printed Cake (Chocolate)

Our extra special customised chocolate printed cake, with images sent across by you printed in edible ink on the cake itself!

* Can also be made in almost all other cake types available on Fluver.
** Email us for more options or for requests on larger orders.



Customer Reviews
Awesome Service!!! Highly Recommended , all year around!!! Keep up the great work !!! Cheers!!!
We had an impressive experience with Fluver right from the initial query until delivery. They were prompt and detail oriented with their feedback over WhatsApp and email which helped smooth the decision / order process. Delivery was done on time. Most importantly, the arrangements were beautiful and made the recipient's day. Overall, excellent experience!
Some other Custom Cakes you may like...
Some other Birthday Gifts you may like...
Some other Congratulations Gifts you may like...
Some other Corporate Gifts you may like...