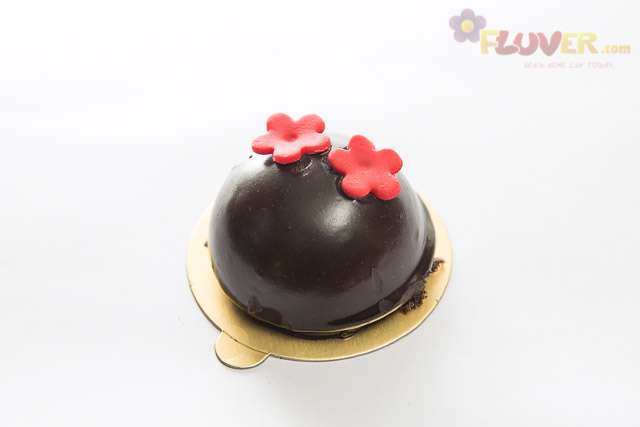 Raspberry Cointreau Chocolate Mousse - 8 portions
Item # 274
FEATURED
This product needs to be ordered at least 3 days in advance.
Rates are inclusive of packaging and delivery within 10 kms from Mapusa, Goa.
All our products are delivered fresh in an air-conditioned vehicle.
Decor on our cakes/pastries may vary depending on availability of toppings, mood of the pastry chef and because they're individually hand made on order.
About Raspberry Cointreau Chocolate Mousse - 8 portions
Eight portions of Raspberry Cointreau Chocolate Mousse.

*Email Us for requests on larger orders.
Customer Reviews
Unparalleled service. I've used them for the past 5 years for every family occasion. Living in another country I've often missed family birthdays, anniversaries. But through Fluver I have managed to somehow be a part of all of them by sending cakes and flowers and more. Great work guys. And thank you:)
Thank you Joshua for helping me make someone's day a very happy day. Your system of ordering is so easy and quick. I am happy that I can send my loved ones goodies for any occasion for miles away. Keep up the good work. Sallie
Some other Pastries you may like...