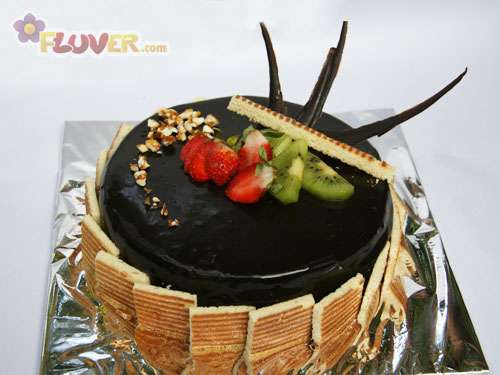 Trio Chocolate Mousse Cake
Item # 163
This product needs to be ordered at least 2 days in advance.
Rates are inclusive of packaging and delivery within 10 kms from Mapusa, Goa.
All our products are delivered fresh in an air-conditioned vehicle.
Decor on our cakes/pastries may vary depending on availability of toppings, mood of the pastry chef and because they're individually hand made on order.
About Trio Chocolate Mousse Cake
1 Kg. Trio Chocolate Mousse Cake (Contains dark, white and milk chocolate)

*Email Us for requests on larger orders.
Customer Reviews
Amazing service provided by Fluver team. The best I have come across so far. Highly recommended.
Awesome Service!!! Highly Recommended , all year around!!! Keep up the great work !!! Cheers!!!
Some other Premium Cakes you may like...